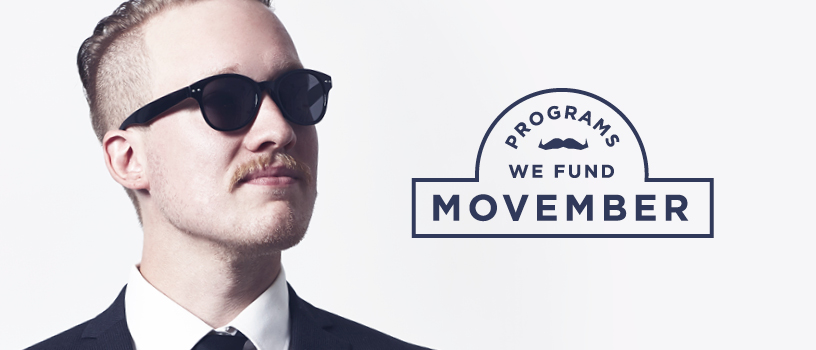 In the spring, the Movember Foundation announced the launch of the
Canadian Men's Health and Wellbeing Innovation Challenge
. A grassroots funding opportunity that's asked YOU, our Canadian community to submit creative and innovative ideas that aimed to disrupt long held assumptions about men's health.
Today, we are proud to announce the 15 winners from across the country, which represent a $2.2 million dollar investment in Men's Health.
The 15 funded projects include:
Jake Stika/Jermal Alleyne, Boys 2 Men, Calgary, Toronto, "Boys 2 Men"
Elliot Goldner, Centre for Applied Research in Mental Health and Addiction, Simon Fraser University, Burnaby. "CHOPPOR"
Andrea Murphy, Dalhousie University, Halifax. "Headstrong: taking things head on with your Man's Toolbox"
Jeremy Dutcher, Egale Canada Human Rights Trust, Toronto. "The Naked Gay Truth Campaign"
Mike Heinrich/Mike Evans, Evans Health Lab, Toronto. "Beer League Doctor – Talking to guys where they play"
Geoffrey Soloway, MindWell Canada, Vancouver. "Meeting Men in the Moment"
Thomas Ungar, North York General Hospital Foundation, Toronto "Think you can shrink?"
Zachary Hobson, Orchestra Marketing, Toronto. "Online/social media health challenges"
Nicholas Cardone in collaboration with Halifax Innovative Health Centre Halifax, "T.O.N.E."
Greg Wells, The Wells Group Inc., Toronto. "The Health Oracle App: Predicting Health and Guiding Action"
Marc O'Brien/Vincent Monastero, TREATY, Toronto. "Omega Access (OA)"
Dominic Bizot, Université du Québec à Chicoutimi, Chicoutimi. "Hommes Atout : Un atelier de travail (workshop) ambulant par et pour les hommes"
Helen Brown, University of British Columbia, School of Nursing, Vancouver. "Working 2 Give: Enlisting Positive Masculinities to Transform Offender Labour Approaches for Incarcerated Aboriginal Men in British Columbia",
Tim Laidler, Veterans Transition Program, Vancouver. "Man/Art/Action"
Robert Petrella, Western University, London. "Hockey Fans In Training: Hockey FIT"
For more information on these programs (and others like it), visit our
Report Cards
.
"The Innovation Grant is a completely new funding approach for the Movember Foundation, it takes us back to our grassroots beginnings," said Clare Shann, Global Mental Health Lead, the Movember Foundation. "By going to where men spend time, and engaging them in environments where they are comfortable and familiar, we are hoping to get them to become more interested in becoming proactive when it comes to their health."
Congratulations to winners! These projects have been made possible by the Mo Bros and Mo Sistas who participate in Movember. Make the difference and
sign up
for Movember 2014 today!