On April 6, 2018, Canadians across the country were heartbroken to hear of the devastating Humboldt Broncos bus crash, which took the lives of 16 members of the Junior A hockey team and injured 13 others.

Tyler Smith was among the survivors. He suffered eight different injuries, went through two surgeries and spent 13 days in hospital. But for Tyler, the physical injuries will never compare to the mental health struggles he continues to face each and every day as a result of that horrific day.

Two years after the accident that changed his life forever, Tyler is opening up about his story in an effort to let other men who might be suffering know that it's ok to not be ok.

This is Tyler's story:

"There is the age-old cliché that it's always about the logo on the front and not the name on the back and I think we were all kind of ingrained on that. We all took pride in the crest that we wore and we came to the rink every day knowing that it was truly a great day to be a Bronco no matter what. We spent a ton of time together and we had a special bond.

Unfortunately, I don't remember anything from the day of the accident. It was just a unique situation. We were 19 to 21-year-old kids that had just experienced something that nobody should ever experience.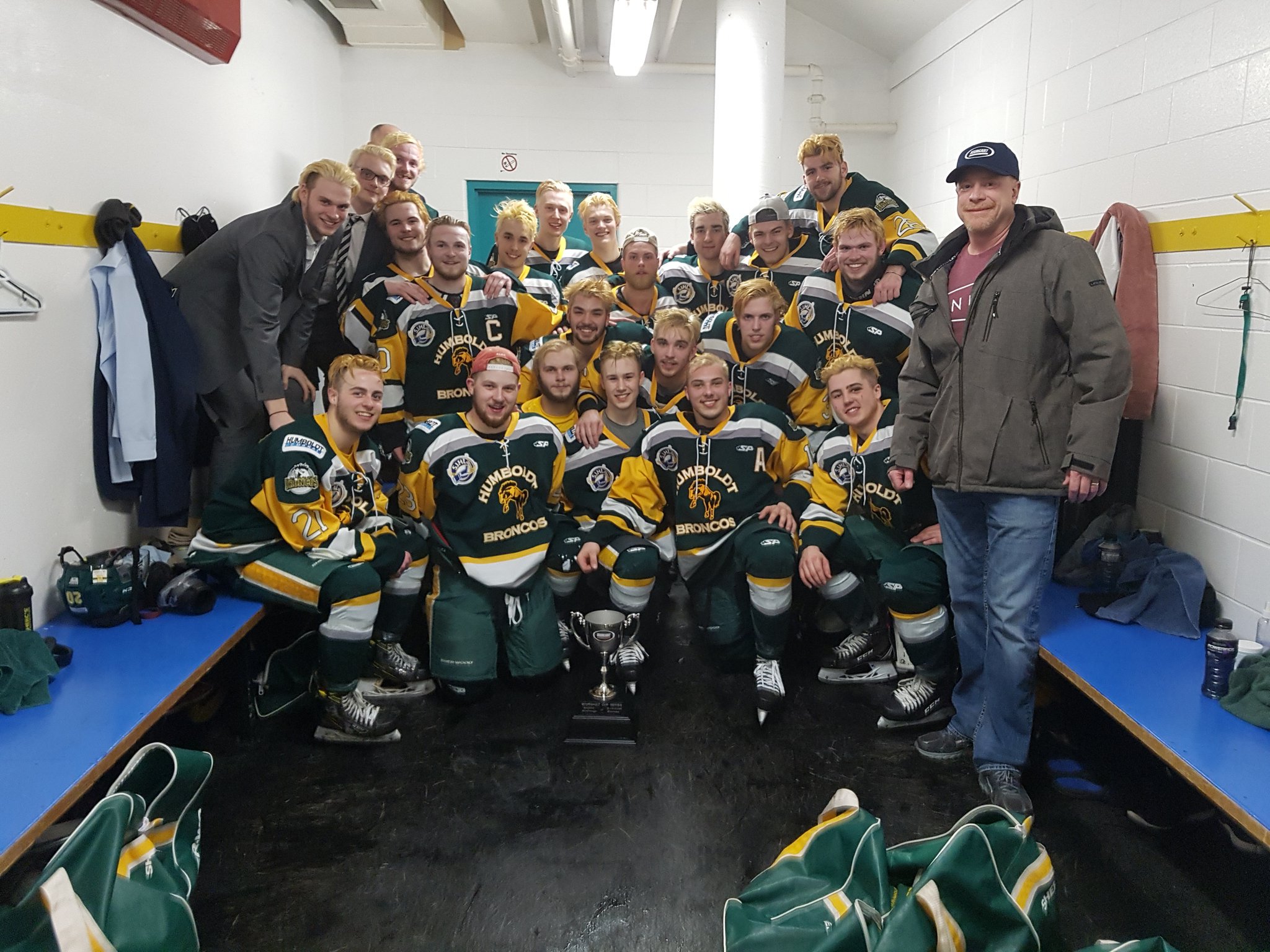 I don't think any of us knew really how to cope with it. I hid my emotions for a bit and I think some of the other guys did as well. Being able to be distracted and keep busy was good for the time being but once it caught up to you, it caught up to you hard.

What I've come to realize is that dealing with mental health struggles takes time. But if you're able to take the necessary steps and put your mental health first, then you can at least move forward.

The support around Canada and the sticks out by the door just proved to us that people really do care whether they know you or not. I still have people from Newfoundland messaging me and making sure I'm okay and that just shows how important hockey is to every single community in Canada.

Obviously, I'm never going to be able to replace that dressing room atmosphere and those people but returning to hockey really helped me in my healing. Even my mom said she saw me smile again and she saw me having fun on the ice again and that's huge.
"If you're able to take the necessary steps and put your mental health first, then you can at least move forward."
My overall message would be to realize that you're not okay and if you're not okay to do something about it. I think a lot of people just suffer in silence but being able to open up takes a lot of courage.

Being able to write about my story and share has been therapeutic in itself. Now, I'm hopefully able to touch people and give them a sense of hope. I think people need that.
Click here
to donate to Tyler's Mo Space