The Movember Foundation – Global Collaborators
Research has unravelled the underlying causes of many diseases in recent history, and in time, we believe it will beat prostate and testicular cancer. The Movember Foundation is accelerating this reality by changing the culture of science and breaking down barriers, through innovative research that builds powerful, collaborative, global teams. By pioneering this new model we will achieve our goal of improved clinical tests and treatments for men with prostate and testicular cancer.
Building powerful collaborative teams from around the world represents one of the most significant opportunities to reduce the number of deaths and improve quality of life for men living with and beyond prostate or testicular cancer.
To this end, we've established a number of global collaborative initiatives aimed at addressing key issues affecting men with prostate or testicular cancer. In 2015, we expect to see them expand rapidly, and also broadened to encompass our strategic priorities in mental health.

---
COLLABORATION PROJECTS
GLOBAL ACTION PLAN (GAP)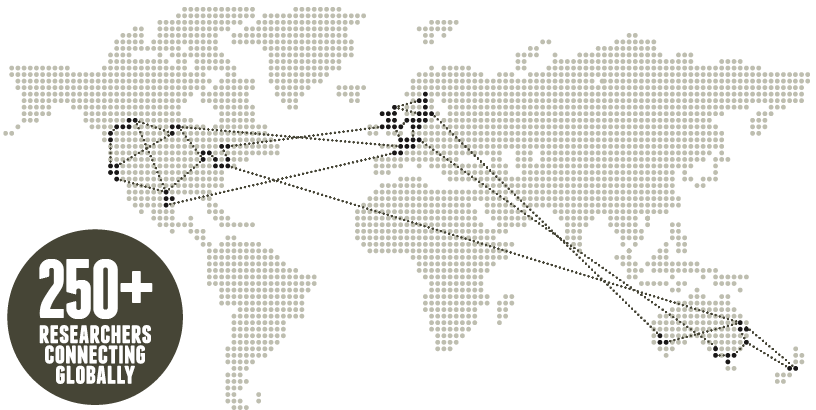 By bringing together international researchers, GAP facilitates a new and unprecedented level of global research collaboration, not previously seen within the prostate and testicular cancer community. GAP was launched in 2011 and since then clinicians and scientists from across the globe have come together to share data about what has worked and what didn't, which has ledt to a reduction in the duplication of research efforts. It is anticipated that this unprecedented level of collaboration will deliver a greater return on the funds that the Movember Foundation and other organizations invest in prostate and testicular cancer research.
The Movember Foundation is currently funding five GAP programs: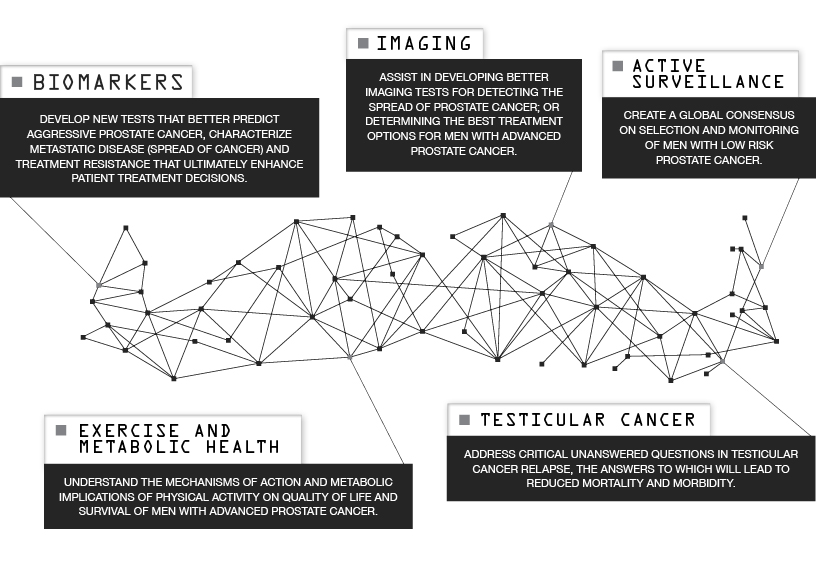 TrueNTH
Each year, more and more men are living with and beyond prostate cancer. Today more than four million men are living long lives well after diagnosis and treatment. However, they may experience significant ongoing side effects from treatment, including incontinence, lack of sexual function, bowel problems, anxiety and depression, and as the disease progresses, pain, nausea and fatigue.
The Movember Foundation's TrueNTH program is designed to trial and implement new ways of significantly improving the lives of these men, as well as their partner's, caregivers and families. The aim of TrueNTH is to provide a holistic range of programs, spanning how to best navigate diagnosis, through to treatment decision making, active recovery and wellbeing.
The actual form and delivery of the resources will vary across different countries, but all with the aim of eventually developing the best global practice and practical tools that improve the quality of lives of men impacted by prostate cancer. TrueNTH programs will be piloted over the next three years and then deployed nationally and internationally.
To create TrueNTH and the programs, the Movember Foundation has brought together leading clinicians, patient advocates, health services researchers and technology companies across Australia, New Zealand, Canada, Ireland, the UK and the US. We expect to expanf into other countries over the next 18 months.
PROSTATE CANCER HEALTH OUTCOMES IMPROVEMENT INITIATIVES
In order to better understand and improve the current experience of men with prostate cancer, the Movember Foundation has made significant investments over the past 12 months in prostate cancer health outcomes initiatives. These initiatives have been co-developed by leading clinicians, health services researchers and patient advocates.
The initiatives are different in each country, but most involve the collection, and reporting of data on how men are doing throughout their prostate cancer journey, together with research designed to look at what is working and what is not. The outcomes from these initiatives and the sharing of best practice will help to improve the quality of clinical treatment and care provided, determine the most appropriate choices available and ultimately inform and influence health policy makers.
From the research we will be able to identify the key issues across the participating countries arising from the treatment of prostate cancer and work out which factors are contributing towards poorer outcomes for some men. The results will also enable us to highlight any gaps in support and care services, providing the data to help improve outcomes for men.
The Movember Foundation currently supports health outcome improvement initiatives across Australia, Ireland, and the United Kingdom, with each region working closely and collaboratively together.
Our expectation is to rapidly expand similar programs in a number of countries over the next 18 months.
To view all the programs being funded by the Movember Foundation please see our Report Cards.