Fundraising Sprint Alert: On November 25th starting at 7pm EST, be one of the first 50 people to donate $50 to Dylan DeMelo'a Mo Space or one of the first 50 people to donate $50 to David Savard's Mo Space to receive a limited-edition signed Movember puck. See below for further information on the campaign.

Movember 1st, 2019 will mark the beginning of the first annual Moustache Cup Campaign in partnership the NHL and NHLPA. The Moustache Cup is a brand new Movember award that will be presented annually to the NHL player who best exemplifies the refined qualities of moustachery and who best utilizes those qualities to change the face of men's health.

In its inaugural year, The Moustache Cup will see 11 NHL teams and their Moustache Cup Captains compete for the Cup. The Vancouver Canucks, Edmonton Oilers, Calgary Flames, Winnipeg Jets, Las Vegas Golden Knights, Florida Panthers, Chicago Blackhawks, Minnesota Wild, Ottawa Senators, Anaheim Ducks, and Columbus Blue Jackets and their Moustache Cup Captains will all work to rally their fanbases in an effort to be the top fundraising team in the challenge.

The Moustache Cup will give fans a unique opportunity to earn rewards through their participation. Fans will be able to support their favourite Moustache Cup Captains by joining their team's networks, donating a minimum of $10 to their Captain's Mo Space, and fundraising alongside them. The top individual fundraiser within the network of the top fundraising Moustache Cup Captain will have the opportunity to see their team's captain play live. They will also have the once in a lifetime opportunity to meet that team's Moustache Cup Captain and present them with the first ever Moustache Cup after the game.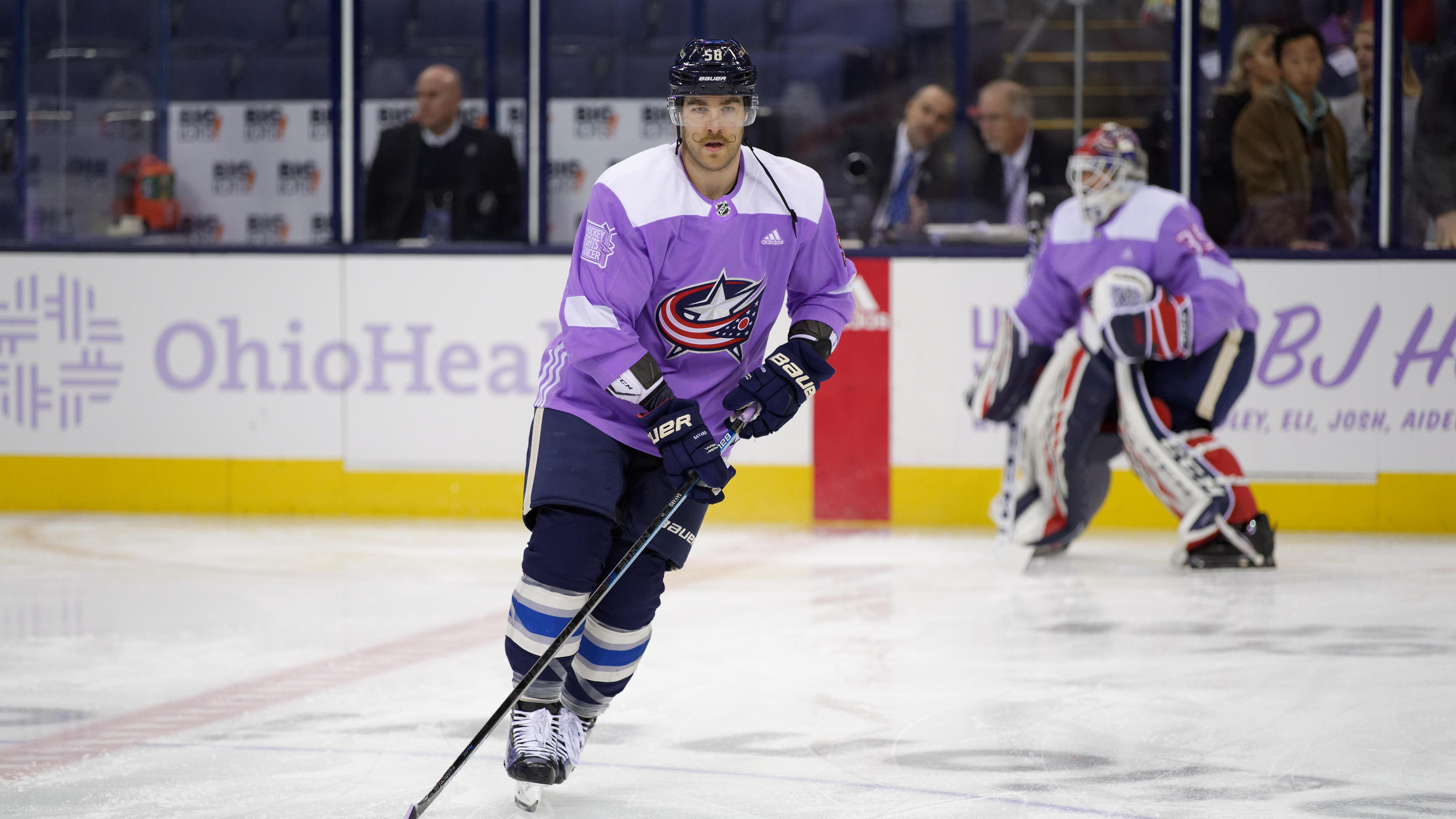 Beyond the opportunity to present the first annual Moustache Cup to the winning Captain, fans will also have the chance to win a limited edition Movember Hockey puck signed by the Captain of the team that they chose to support during the campaign. Each participating team will have a highlighted fundraising sprint during the month which will take place on a night when they are playing another team participating in the Moustache Cup Campaign. The first 50 fans to donate $50 to one those captain's Mo Spaces during these game sprints will receive one of these personalized autographed pucks from their Moustache Cup Captain.

Moustache Cup Game Sprint Schedule:

November 5 @ 10pm EST:
Minnesota Wild @ Anaheim Ducks

November 7 @ 8:30pm EST:
Vancouver Canucks @ Chicago Blackhawks

November 14 @ 7pm EST:
Winnipeg Jets @ Florida Panthers

November 19 @ 9pm EST:
Calgary Flames

November 23 @ 10pm EST:
Edmonton Oilers @ Vegas Golden Knights

November 25 @ 7pm EST:
Ottawa Senators @ Columbus Blue Jackets

The 2019 Moustache Cup is the ultimate opportunity for fans to play alongside their favourite players as they compete to bring home the Cup. Join your favourite team's fundraising network today and help drive your Moustache Cup Captain to the top of the fundraising standings.

HOW TO PARTICIPATE:
Register for Movember at https://ca.movember.com/register
Look up the 'Moustache Cup 2019' Challenge
Join your favourite participating team's NETWORK (You can also join their TEAM page, but you MUST join the NETWORK to be eligible.)
Donate $10 to your team's Moustache Cup Captain and fundraise alongside them. If your team's Captain is the top fundraising Captain in the Moustache Cup Network AND you are the top fundraiser in their team's network, then you will win the opportunity to present that captain with the 2019 Moustache Cup at a 2019/20 regular season game.
Terms and conditions can be found here