On March 11th, 2020 the NBA announced the suspension of the 2019-20 season. This devastating news kept being compounded when seemingly every league in North America was postponing or altogether cancelling their seasons.

What is March without the Madness? How do you know when Spring begins if you can't watch The Masters? How much would tickets have cost to that coveted first round playoff battle in the Scotiabank Arena?

Sport is more than just a game. Sport is a community that brings people together. No matter the race, creed or social status- sport connects us with a unified passion & purpose. As a Sales Rep for a major sporting brand- I understand that the appetite for sport and community have never been greater.

While I wait for the return of sport, I've found the biggest challenge is getting caught up in the noise. With daily press conferences on 24-hour news channels & constant updates- it really started consuming my thoughts and was becoming cause for concern. Because of this, I'm only allowing myself to get caught up in the morning. Allowing myself to disconnect from this has been my saving grace and has opened my schedule to allow for additional activities.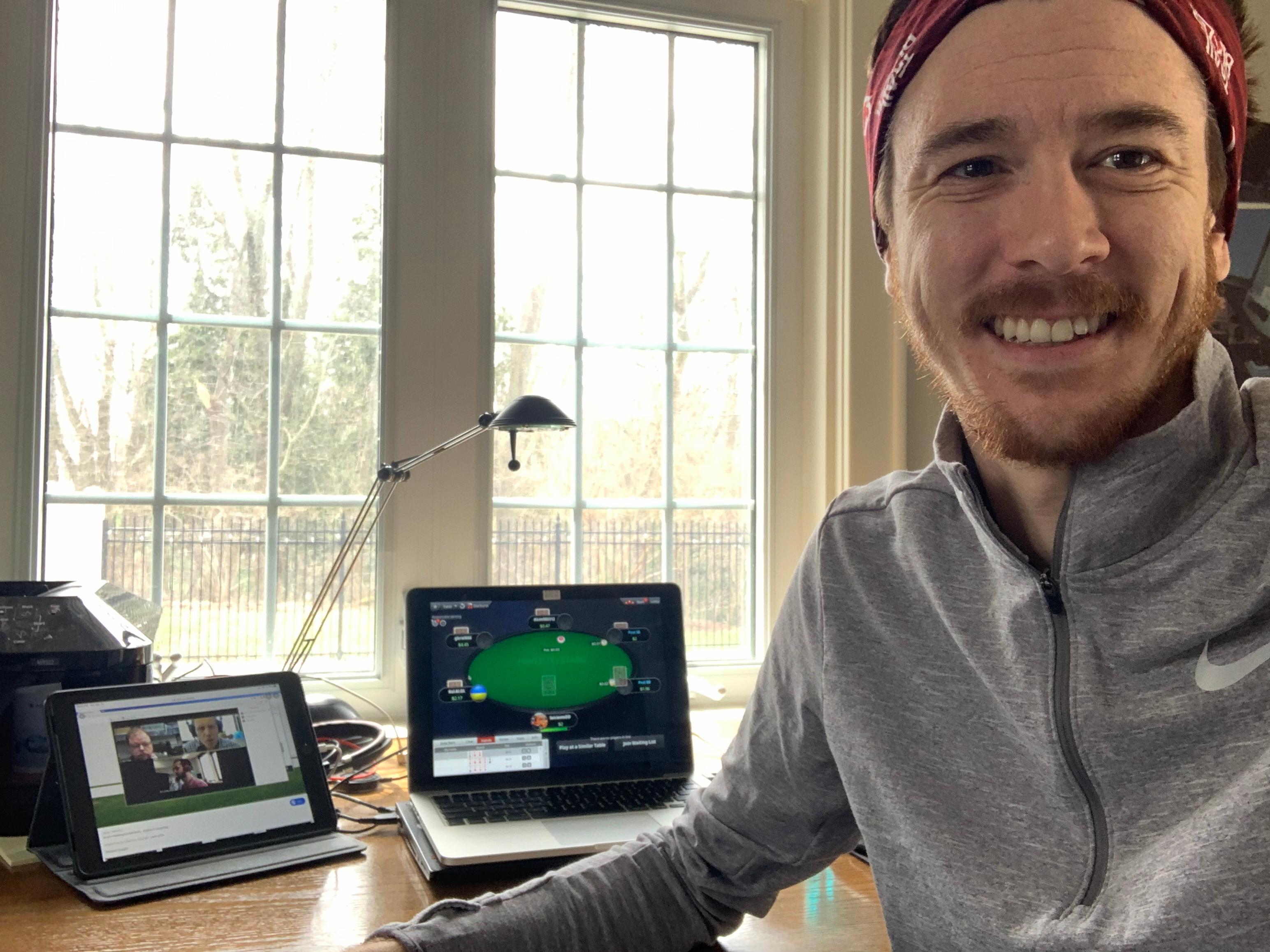 I've joined a virtual run club with a group of friends. We were all supposed to run the Sporting Life 10k in May (which has been converted to a virtual run). As we can't run together, this holds us accountable and fuels our competitive juices. You can imagine members running 18k on Sunday night trying catch up to the leader. We've started Saturday night poker games, which seem to be growing every week. Last weekend, we had two tables running with 18 people, and at $20- the whole night costs less than a case of beer. I have 2 weekly happy hour calls and am connecting with friends nightly through FaceTime or Houseparty.

While those activities distract me- I'm blessed to work. Not only am I fortunate to have an income in these uncertain times, but my days are consumed with projects and working to assist in managing the marketplace through this devastating moment in retail. Setting goals- whatever they may be- and working towards said goals can provide an opportunity within yourself you never knew existed, and that's pretty cool.

I'd like to thank all the frontline workers. None of us realized how many services we really required to ensure that we can stay safe comfortably at home. Whether it's at the grocery stores or the hospitals, supply chains or cleaning rooms- we rely on so many people to get us through this time.

Be a responsible, empathetic human being and stay home for these people. Never in your life have you had such a chance to help so many people.
Read more here