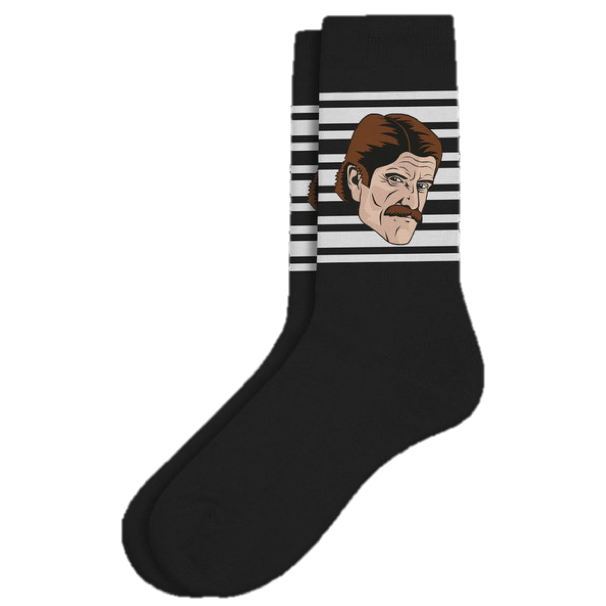 The best linemates since Gilmour and Clark!
Babsocks and Movember are teaming up to bring mental health programming to youth sport in Canada. Introducing the Mo Babsocks! The grittiest socks in the game, sporting their signature Babcock scowl, have added a fresh stache that would make Lanny MacDonald proud.
Wear em' with pride, support the Buds and let the world know we want Canada to be ahead of the game when it comes to the mental health of our youth athletes. Made from 75% cotton and 25% spandex so they're one size fits all. Made from 110% hockey so you're ready for game day.